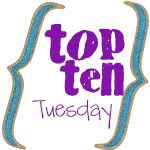 In a neighboring court district there is a storm brewing over a judge who has requested information on all of the homeschoolers in his district. There is no basis for this request and no case before the court that would justify it. You can read more about that
here
.
Of course the local newspaper has picked up the story and put their own spin on it. As usual, such stories prompt a myriad of comments from the public -- both those in favor of and those opposed to homeschool. This weekend's story in the
Clarion Ledger
prompted one person to make this comment about homeschoolers:
One thing that would help the image of home schooling is this......No trips to WalMart, a mall, restaurants or anywhere else except a doctor during school hours. Say 9-3. I see so many families in these places during school hours that it APPEARS little learning is going on. This would also help to figure out who is cutting school and who is not (which is impossible currently).
There are so many things I could say in response to this, beginning with the fact that it does not take six hours to homeschool an elementary student and in most cases even a middle schooler with good time management. Subtract the amount of time it takes to coordinate and move 25-30 small children from one place to another, the the time it takes to settle a classroom of 25-30 children when they get disruptive, the time a fast learner has to sit and wait on the rest of the class to catch up... I could go on and on. It simply does not take as long to homeschool as it does in a classroom.
All of that aside, however...here are the Top Ten Reasons for a homeschooler to be in WalMart during the hours of 9-3:
Your kid needs aluminum foil for a science experiment and you just realized they used it all last week building aluminum foil sailboats.
Today is your day off from school for the week. You school 4 days a week, year round.
Your 9 year old has the flu and after visiting the doctor you stop at Walmart for some sprite and chicken noodle soup. But perhaps, you should have considered waiting until the local schools were out.
You're on your way to a homeschool Easter party and just remembered you needed to bring 1 dozen treat-filled eggs for the egg-hunt!
You decided to do your grocery shopping during the week instead of on the weekend so that you could teach your 4th grader about unit pricing. He's struggling with that unit in math.
You're on vacation. Vacation spots are packed in the summer months so you decided to rearrange your schedule and take a vacation in the off season.
You ran out of printer ink. Enough said.
You're doing school in the evenings because your husband is working nights and the daytime is the only time he has with his family.
Your picking up the ingredients for a special recipe that your 6 year old is preparing for the family at lunch time for a lesson in home economics.
Your infant dropped your toothbrush in the toilet this morning.