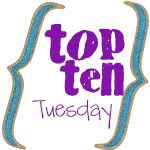 1. Let young children mix, pour, shape, grate, mash and bread. Using tools like the
Curious Chef 17-Piece Measure & Prep Kit
and
Cook It in a Cup!: Quick Meals and Treats Kids Can Cook in Silicone Cups
even the littlest can help.
2. Ask them to help plan a meal. Not only does this get them involved, but it makes them more likely to eat the foods they choose. Planning meals has made my children a little more adventurous when trying new food. With a little guidance kids can easily plan a healthy, balanced meal that represents the major food groups. Consider this a chance to get a little Nutrition 101 in them!
3. Look at cookbooks with them. Our local library has a large selection of cookbooks available that are just for kids, but don't limit them to recipes just for kids. Cookbooks with photos are great for inspiring them to make things they wouldn't ordinarily choose. Our favorite cookbook:
Southern Living: Kids Cookbook: 124 Recipes Kids Will Love to Make and Love to Eat (Southern Living (Hardcover Oxmoor))
4. Invite them to come chop veggies with you. Sitting and chopping veggies together is a great way to open the line of communication with your kids. One-on-one time can be hard to find in a busy lifestyle, so opportunities like this should not be missed!
5. Give them the right tools. My younger children use the
Curious Chef 3-Piece Nylon Knife Set
when cutting in the kitchen. I can use this time, while I know they are safe, to teach them good knife habits without worrying about them cutting off a finger.
6. Assign a night to cook every week. The more practice they have in the kitchen, the better their cooking skills will develop. My children each have their own night during the week when they are responsible for dinner.
7. Give older children a copy of your local grocery ads to use when they plan a meal. It's never to soon to learn that you can save money by planning around the sales. It really opened the eyes of my boys to see the cost of food and to know exactly what goes into each meal.
8. Make the fun stuff! It's easy to get into a cooking rut, making the same stuff over and over again. But every now and then make something fun like these
Chicken Salad Scoops
.
9. Let them cook when family visits. My daughter loves to show off her cooking skills when our family comes for a visit. Whether it's assembling a special dessert or preparing the main course, kids will love serving their grandparents something they've prepared.
10. Let them cook with their friends! After a sleepover my daughter and her best friend had loads of fun making banana, chocolate, and pecan topped pancakes for breakfast. Does it get any better?